They are divided into the following categories:
a) arterial (arteriovenous fistula or malformation)
b) venous
c) capillary
d) lymphatic
e) combination of the above
Their diagnosis is obtained by Duplex Ultrasound, MR angiography or Ct angiography. Sometimes selective Digital Angiography is needed.
Treatment usually requires a combination of embolization, sclerotherapy, and sometimes surgical excision. Most of the times more than one session is required and recurrences are frequent.
The outcome is improved when treatment:
a) is performed by a multidisciplinary approach by physicians experienced in vascular malformations
b) is performed in a state of the art hybrid operating room which combines the safety of the operating room with the superb image capabilities  of the angiography suite.
c) last generation embolization and sclerotherapy devices are used.
---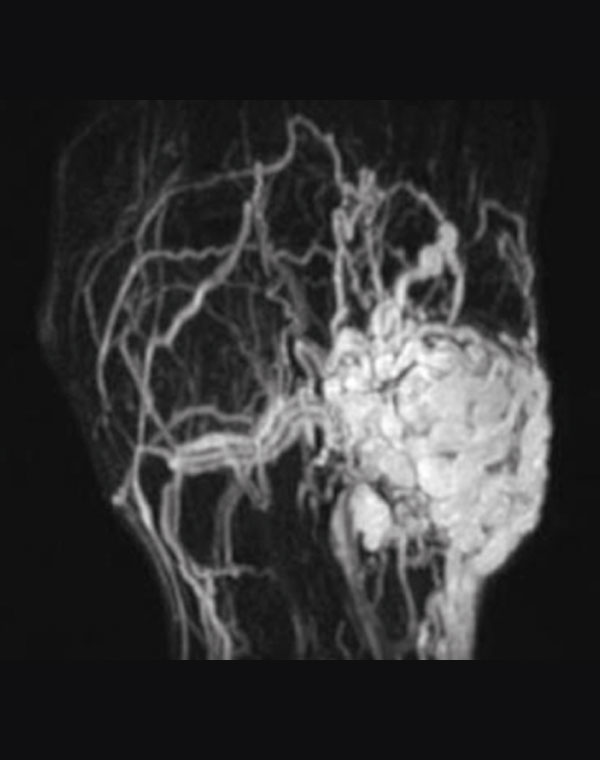 Vascular malformation of the hand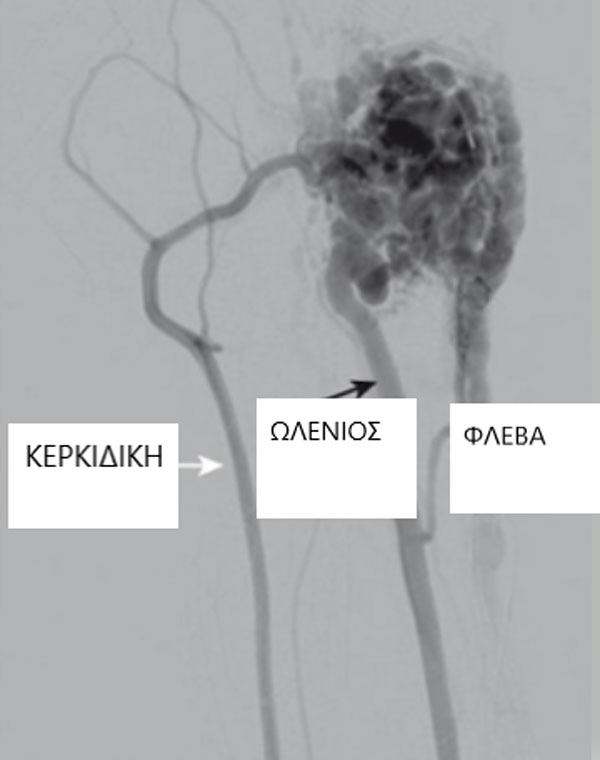 Vascular malformation of the hand
---
Vascular malformation of the calf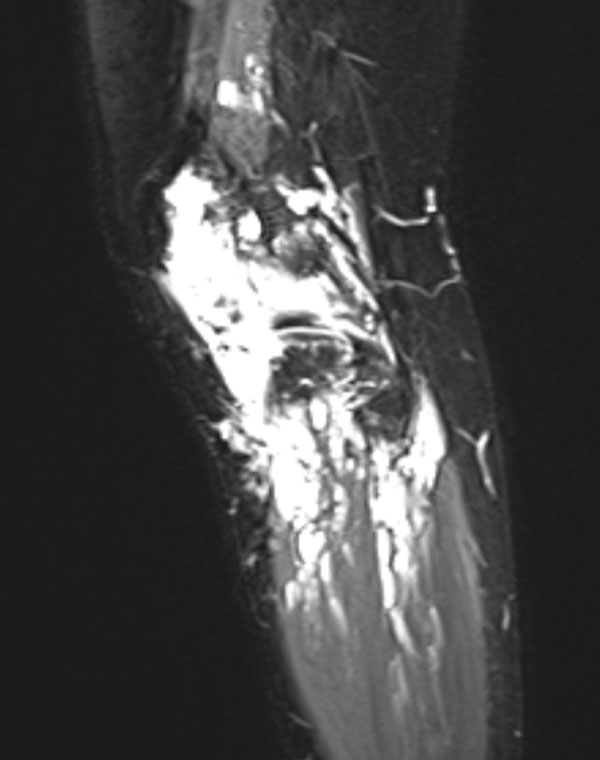 Vascular malformation of the knee